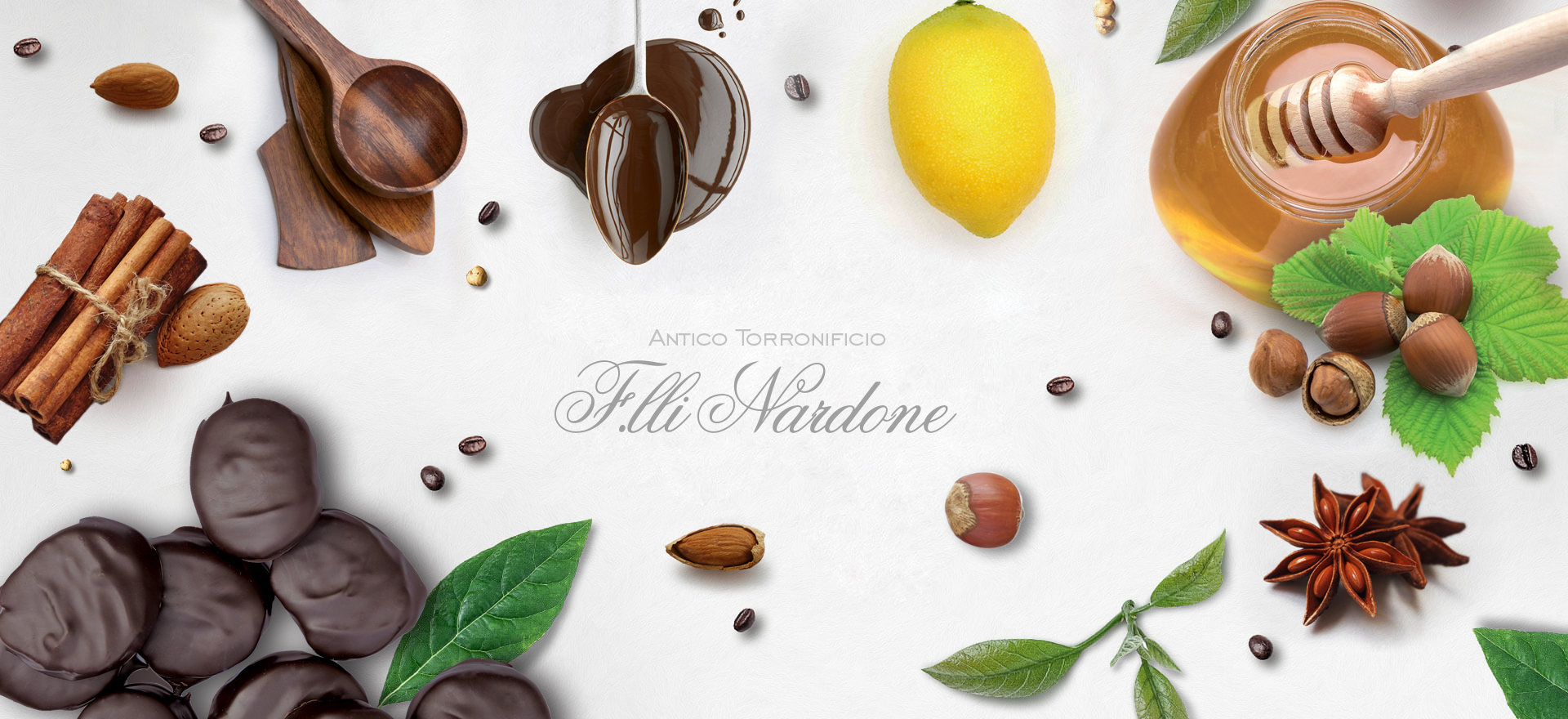 Nougat or Cupeta
Sweet Traditionsi
A sweet encounter with the confectionery tradition of Irpinia
---
In Irpinia tradition linked to the production of nougat it is ancient and illustrious. And over the centuries, passed down from generation to generation in order to offer a product that is the greatest territorial confectionery art expression.
The Nardone brothers have created Pannardini, delights stuffed nougat sponge cake soaked in liquor, all covered with dark chocolate. Quality, authenticity and tradition are the main principles of the company.
---
---
Flavors to tell
Our Products
Nougat, a passion...
Production
The original recipe for nougat includes as ingredients: honey, egg white, hazelnuts and almonds expertly blended.
---
---
---